Jeffrey B. Witty, M.D., FAAOS
Board Certified Orthopedic Surgeon - Sports Medicine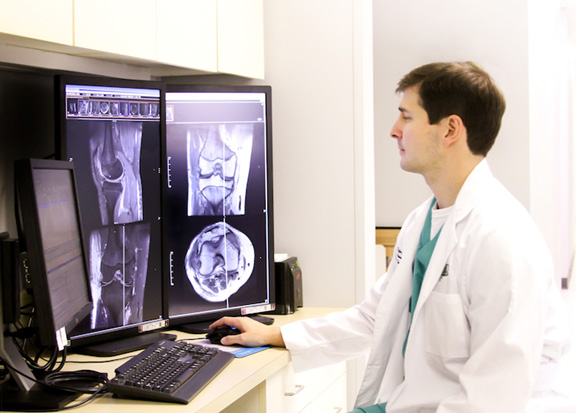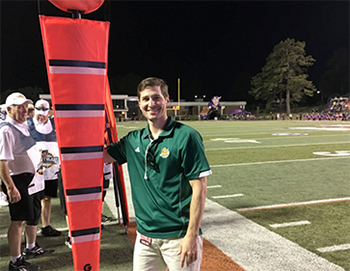 Board Certified by the American Board of Orthopaedic Surgery, Fellowship trained in arthroscopic surgery and sports medicine, Active Fellow of the American Academy of Orthopaedic Surgeons.
Dr. Jeff Witty is a sports medicine and arthroscopic fellowship trained orthopaedic surgeon with the North Oaks Orthopaedic Specialty Center. Dr. Witty is one of the team physicians for the Division I Southeastern Louisiana Lions. He treats athletes from all sports at SLU. During football season, he provides sideline coverage and often travels with the team to provide medical care. He treats a variety of conditions and injuries to the upper and lower extremities.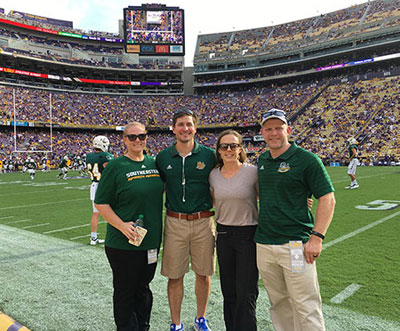 He has specialized training in arthroscopic surgery of the shoulder, elbow, hip, and knee. In addition, he also treats injuries and other conditions to the wrist, hand, ankle, and foot. He also actively participates in the orthopaedic trauma call service at North Oaks, which is a Level II trauma center.
Each patient is carefully evaluated through a comprehensive history (going over the problem in detail) and physical exam. When necessary, imaging studies such as x-rays (radiographs), CT (computed tomography), or MRI (Magnetic Resonance Imaging) are utilized. In many cases, a diagnosis can be made without the need for advanced imaging studies. Once the evaluation is completed, treatment is discussed.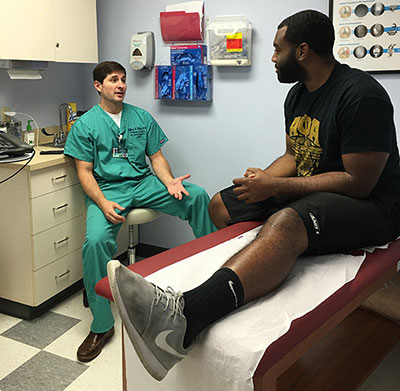 Treatment is tailored for the patient by taking into consideration their specific injury, goals, and expectations. Although Dr. Witty is an operative sports medicine and orthopaedic surgeon, many problems can be successfully treated through the thoughtful application of non-operative methods. Non-operative treatment could consist of medication, injections, specific physical therapy protocols, and bracing among others.

The decision to proceed with surgical treatment is made one on one with Dr. Witty. Patients can expect to have a face-to-face discussion regarding the planned surgery, alternatives to surgery, and the postoperative course and recovery period. Questions are encouraged to help the patient understand their problem.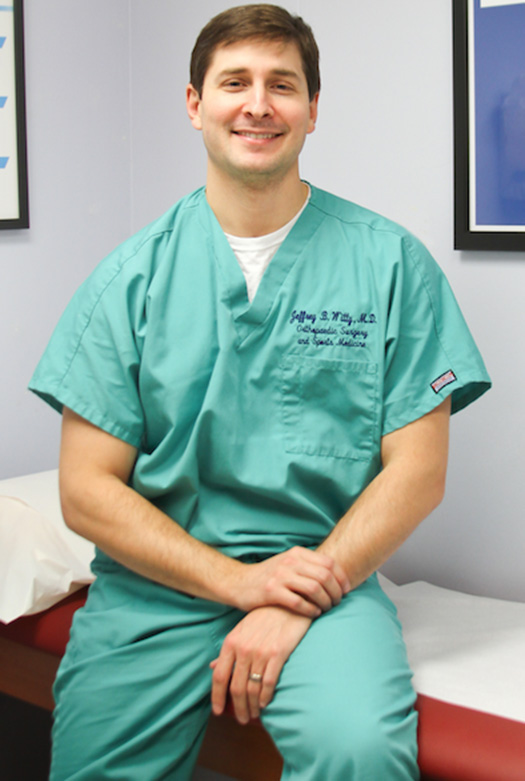 About Dr. Jeffrey B. Witty:
Dr. Witty was born in New Orleans, Louisiana, but grew up in Mississippi. He attended the Georgia Institute of Technology (Georgia Tech) in Atlanta, Georgia where he graduated with honors with a bachelor of science in biology. He attended the University of Mississippi School of Medicine and graduated with his medical degree in 2008. Afterwards, he completed a five - year residency in orthopaedic surgery at the Louisiana State University Health Sciences Center in New Orleans and an additional year of specialized training in arthroscopic surgery and sports medicine at the Mississippi Sports Medicine and Orthopaedic Center in Jackson, Mississippi. Part of his sports medicine training was at the Tulane Institute of Sports Medicine in New Orleans.
About the North Oaks Physician Group:
The North Oaks Physician Group is a collection of multiple physician specialties. We work closely with this group of doctors to provide efficient access to comprehensive medical care.